The flea market near undegraund station Udelnaya is amazing place. This is
e very unique market
. A flea market or swap meet is a type of bazaar that rents space to people who want to sell or barter merchandise ranging from low quality items to bargain priced items of the highest quality or used goods. Only here you can find unique souvenirs and unusual gifts from Russia and the USSR.
Antique-lovers will be excited with this vast, informal flea market. Best visited at the weekend. Work hours: Sat, Sun and holidays 11.00-16.00 .
If you are interested this place I can do a tour.
How to get
Udelnaya flea market
?
Exit the metro station to the right and cross the train tracks.
http://maps.yandex.ru
View
flea market
in a larger map
You can find many vintage things.
There are a lot of military uniforms, vintage toys. ou can see and buy here are very rare things and objects.
If you are going to fly in space, you have to buy a helmet.:)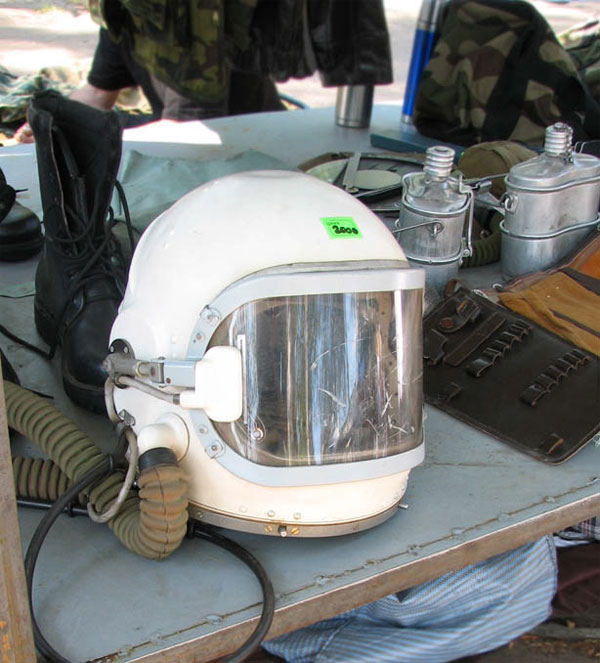 If you love odl book, this place for you.
Antique Wireless iron.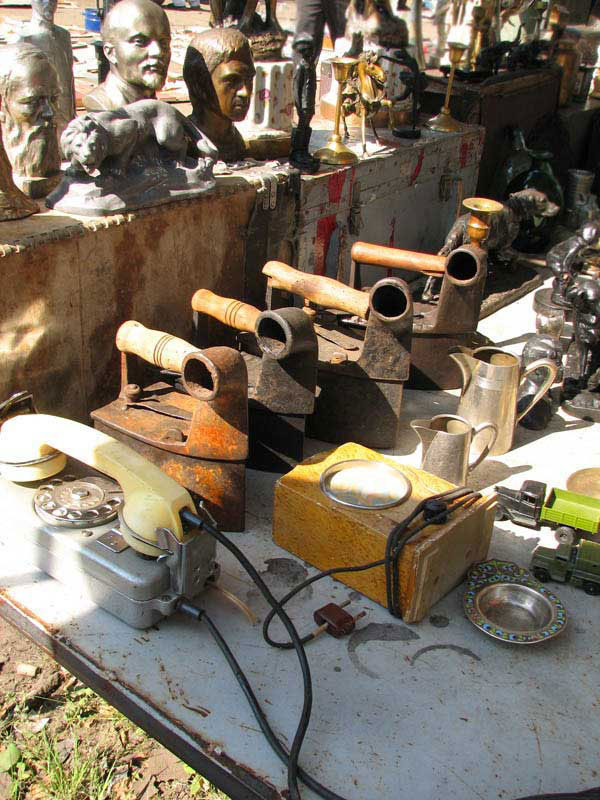 Russian samovar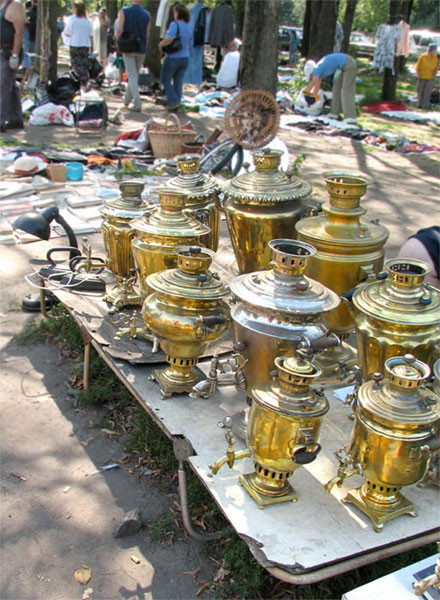 The lines